Chad Heaton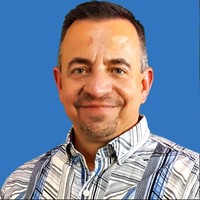 Chad's Real Estate story begins in Colorado as a local Colorado native; born in Pueblo, Colorado. Chad attended school at Morton, Parkhill Christian School, Freed, and Centennial; followed by attending Colorado State University (CSU) in Fort Collins, Colorado. Chad received his Bachelor of Science from CSU in Business Management. In 2000, Chad relocated from Loveland, Colorado to Colorado Springs, Colorado where he started working in Real Estate and Property Management. Chad is currently a Managing Member and Property Manager with Go Realty Go Property.
Chad's wife was born in Huntsville, Alabama; simply because her father (United States Army) was PCS'ing to Pueblo, Colorado and while en-route Karron (Karen) decided it was time. Chad met Karron in high school and in 1992 they were married by Chad's father. Chad and Karron have one daughter who also has an interest in real estate and is helping when/where she can.
Chad is a United States Air Force Veteran; with Military Excellence Award for his service. Being prior service, Chad knows what it means to serve and has helped many Service Members with simple relocation tasks like finding available rental properties to more complex real estate tasks that are privacy and time sensitive… with win/win solutions.
Chad is active in the Denver, Colorado Springs, and Pueblo Real Estate Community(ies). Chad enjoys Baseball, Biking, Equestrian/Horseback riding, Apple Pie; and is also an active member of New Life Church.